How Can Personalization Help in Improving Conversions on the Website?
In the context of eCommerce, personalization can be an excellent way to improve conversions on a website. It can also be used to increase engagement and improve website metrics. One common way to do this is by using a visitor's purchase history. If a visitor previously purchased a product on your website, you could use that information to create a personalized experience for them on your site.
(Tempe SEO services are here to help you mitigate these factors by enlightening you about the possibilities with our expert WordPress web design and SEO company. Contact us today! Click here: Tempe SEO)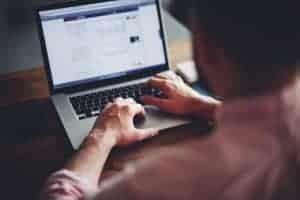 Content personalization
Content personalization improves the visitor experience by tailoring the content to their individual preferences. It can also help your business increase the revenue per visit, reduce acquisition costs, and increase marketing efficiency by ten to thirty percent. Content is the heart of marketing campaigns, so personalizing it will help you gain trust and loyalty from your customers. Today's technology makes it easier for users to engage with content on their mobile devices and desktops. This means your content must be optimized for all screen resolutions and user experiences. You should also optimize your images and videos and minimize the use of unnecessary plugins. 
Research shows that content personalization helps in improving conversions on websites. A recent study revealed that the number of personalized pages a visitor views boosted the conversion rates. The increase was highest when visitors visited three personalized pages, followed by two personalized pages. Moreover, add-to-cart rates increased seven-fold between the second and third-page views. Further, content personalization helped in improving conversions on the website by increasing the number of visitors who completed the conversion process. 
Creating a unique experience for each visitor
One of the most effective strategies to improve conversion rates is to create a personalized experience for each visitor. This is a process that begins with identifying your audience and customizing your site elements for each group. You can use firmographic and behavioral data to learn more about your visitors' preferences. You can also determine their geographic location by analyzing their IP address. 
Regardless of what type of product or service you're selling, your website visitors are unique. Most of them have their digital soulmates and delivering relevant content to each of them at the right time can improve conversions. Using machine learning and artificial intelligence can help you scale your conversion rate optimization efforts, allowing you to deliver the right content to each visitor in an efficient way. 
Measuring its effectiveness
Measuring the effectiveness of personalization on the website can be accomplished in several ways. Using time-honored A-B tests, you can assess the effectiveness of personalization on specific pages. The results of these tests provide insights that can help you determine whether personalization is improving conversions. 
The first step is to develop a strategy for capturing data across channels. This will allow marketers to compare results against control groups. Another way to determine the effectiveness of personalization is to run experiments or queries across data sets. 
Impact on conversions
While average order value and conversion rate are two factors that directly influence revenue, personalization has the potential to enhance the impact of these metrics. In addition to these two metrics, marketers can track additional metrics, such as incremental conversions or revenue, that will measure the effect of personalization. These metrics include the increase in the average order value, expressed in monetary terms, over the benchmark value. 
Personalization increases conversions by allowing a brand to tailor the experience to the consumer. For example, if a customer is browsing a shopping website, a personalized ad could encourage them to make an additional purchase. The same can be said for emails and other communications. Personalization can be done on a website, on social media, or in-store. The first step is to segment your customer base.