How Important Are Customer Reviews For Online Marketing?
Customer reviews are important for several reasons. Positive ones help build trust and establish credibility, while negative ones can hurt your business. In either case, you can use these reviews to improve your business. You can also use them to identify pain points. Positive reviews can lead to increased sales and profits.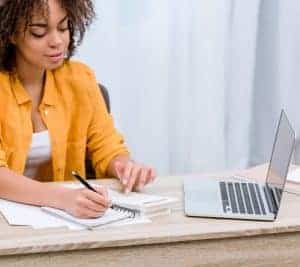 (We are one of the best online marketing agencies, contact us today!)
Positive reviews establish trust
Positive customer reviews are an important part of an online marketing strategy. Many visitors to your site are first-timers and incorporating these reviews into key pages can build credibility and trust. You can add them during the checkout process or anywhere reassurance is needed. It also helps to include them in the welcome series messaging. 
When choosing which reviews to include, make sure to look at the overall number. One or two reviews are not likely to create the trust effect that you are looking for, but 100 or more will. One person may be wrong, but a hundred or more people are much less likely to be mistaken. 
Negative reviews can hurt your business
Negative customer reviews can seriously damage the reputation of your business. However, you can do a few things to remedy this situation. First, you should try to identify the cause of the review. For example, if a review is written by a dissatisfied customer, the first thing you should do is contact the customer and ask them if they were able to solve their problem. If this is impossible, then you should try to contact the customer directly and try to resolve the issue. Ultimately, this will not only improve the reputation of your business but also give you valuable insight into your customer's needs. 
Secondly, you should respond to each negative review as honestly as possible. Customers are more likely to come back if they feel that their complaints have been handled fairly. By replying to negative reviews, you show that you care about your business and are willing to fix the issues outlined in the reviews. 
They can help you identify pain points in your business
Finding the pain points in your business is crucial for your growth. It is critical to understand the issues that cause your customers pain and how to solve them. Customer reviews can help you discover those pain points. If you ask the right questions, you can uncover customer problems and develop mutually beneficial conversations. 
Customer reviews can give you a lot of information about what your target market is looking for. They can also provide you with the information you need to adjust your products or services. By staying ahead of what your customers need, your business will be more valuable to them. 
They can increase sales
Customer reviews are an effective way to promote a business online. They can help attract new customers, increase repeat purchases, and help build social proof. They are especially helpful when it comes to product searches because it shows prospective buyers what others are saying about your product. You can use all types of reviews to market your business and increase sales. 
One of the biggest benefits of customer reviews is that they increase brand loyalty. Research shows that a third of consumers read online reviews before making a purchase. While some may worry that customer reviews will affect the sales of their brand, many people don't. As long as you know how to present the reviews effectively, you can see real results without spending a lot of money.