How to Do Keyword Research?
In this article, we'll show you how to find seed keywords, long-tail keywords, and Ad group ideas. Next, we'll look at how to prioritize your keywords. A low-cost keyword has a low monthly search volume.
This kind of keyword is a good choice for a small site. In addition, a low-cost keyword has a higher chance of getting you found by potential customers.
(Looking for a Tempe content marketing expert, contact us today!)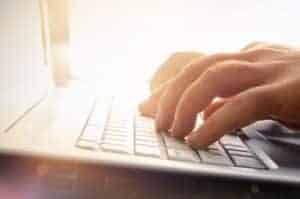 Search for seed keywords
There are several ways to discover new seed keywords. Using keyword research tools can help you find new seed keywords that relate to your products or services. A brainstorming process can also help you discover relevant seed keywords.
Then, you can tweak these keywords and develop more effective ones. For example, if your product is a book, you can create a blog post about the topic. Similarly, if your site is about a product category, you can create a product category page that has a specific seed keyword for it. 
Find long-tail keywords
When you're trying to find long-tail keywords for your site, you need to take into account both the competition and the audience. Long-tail keywords are typically easier to find than broad, generic terms. Using tools like Answer The Public and Google Keyword Planner will help you find long-tail keywords related to your website or blog.
Often, these sites will also suggest related keywords. You can also check out message boards and forums to find topics people are struggling with. You can even use this to create content that solves those issues. 
Find Ad group ideas
To make your advertising campaigns more effective, you must learn how to find Ad group ideas through keyword research. Keyword research is critical for SEO and PPC campaigns. With PPC, you can bid on keywords and pay every time someone clicks on your ad.
The cost per click is based on the ad's position in the search results and the quality score of the ad, keyword, and landing page. The more relevant your ad group keywords are, the lower your cost per click. 
Prioritize keywords
There are three basic steps to keyword research: generate ideas, filter out irrelevant terms and prioritize those that are relevant. These steps can be done in small batches and in a systematic way using a keyword research tool. Listed below are some of the most important aspects of keyword research.
Using these steps will help you create a keyword strategy that suits your website and your goals. However, before you start, it's vital that you understand the basics of keyword research and how it fits into your online marketing strategy. 
Use Google's Keyword Planner
If you're struggling with what keywords to choose, Google's Keyword Planner can help you. The keyword planner tool allows you to input search volumes, trends, and even a suggested bid for each keyword.
You can also filter the results by location, language, and other factors to tailor your ads to local audiences. For example, if you're a plumber, you can search for the city where the largest number of plumbers live.