Learn How to Do Online Marketing
If you want to learn how to do online marketing, you need to understand that the whole process is extremely technical. If you are not very tech-savvy, you might need to hire more experienced people to help you with this. In addition, rules and algorithms for online marketing change frequently. It is important to stay up to date with changes to the big platforms.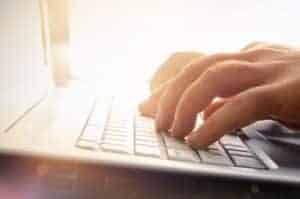 (Looking for a Tempe SEO agency? Contact us today!)
Webinars
Webinars are a great way to reach potential customers. They offer great value to your customers. To make the most of webinars, you need to know how to target your audience and create compelling content. There are many ways to market through webinars, including paid webinars and free webinars. 
You can also generate a lot of leads from a single webinar. You can show off your expertise or prove how helpful your product is by hosting a webinar. Some people will even be ready to purchase after watching a webinar. According to Branded Solopreneur, two to five percent of webinar attendees will buy products right after the event. 
Email marketing
Email marketing is a massive discipline with many different tools, techniques, and terminology. It is an extremely effective form of direct marketing that allows businesses to communicate with their customers directly about sales, new products, and other updates. It also has a high ROI and is a necessary part of any overall inbound marketing strategy. 
One way to increase your email marketing campaign's effectiveness is to segment your subscriber list. Segmenting lists allows you to personalize your emails and craft effective subject lines. For example, if you sell luxury cars, you can segment your list by model. 
Pay-per-click advertising
Pay-per-click (PPC) advertising is an effective way to promote a business online. It is a powerful way to reach your target audience and has a variety of advantages for both the publisher and the advertiser. Pay-per-click advertising allows you to set a budget for your campaign, and control where and when your ads are displayed. 
Pay-per-click ads run on display networks are an effective way to build awareness and interest for your brand. These advertisements target prospective customers who are just beginning their research or aren't quite ready to make a purchase. This means that you can reach these potential customers at the perfect time. 
Podcasting
Podcasting is a great way to reach a targeted audience online. Although it takes time to build a listening audience, it is possible to get started by sharing your podcast on your social channels and allocating a small budget. This will help your podcast achieve organic growth, though you can also hire a digital marketing agency to help. You can also consider inviting high-profile guests to your podcast. These guests can be your clients, industry thought leaders or executive team members with a large following on Twitter. 
Podcasts allow you to drill down into specific topics and target your audience based on their interests. This makes it easier to create content that appeals to a specific audience. Furthermore, podcasts can be used as an outlet for generating ideas and creating dynamic, recurring conversations. The result is a heightened level of visibility for your brand and increased traffic. 
Social media
Social media is a great way to connect with customers and gain a competitive advantage. You can use it to interact with them and learn more about their interests and problems. It can also help you create a loyal customer base. However, you must be careful to use social media for online marketing as a standalone strategy. If you don't understand how to use social media correctly, you'll be wasting your time and money. 
One way to improve your social media presence is to start your presence early. If you don't have an active social media presence, you might miss out on a significant chunk of your target audience. Start by using tools that let you schedule posts and respond to customer comments. You'll also increase the number of interactions your business gets through social media. Users can tag your business in posts and communicate with you through instant messaging functionality. Whenever a customer interacts with your brand on social media, you'll know about it and you'll be able to provide good customer service.