How to Get Into Online Marketing?
If you're interested in getting into online marketing, there are several ways to do so. These include working for a startup, joining a marketing agency, or taking an online course. If you're looking to gain more experience, internships are a great option. Not only will they give you valuable work experience, but they can also lead to a job offer.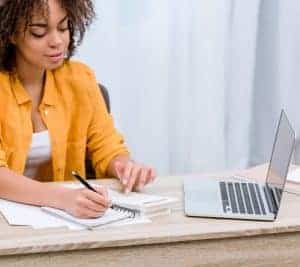 (For digital marketing classes online, contact us today!)
Work at a startup
One of the best ways to break into online marketing is to work at a startup. While a startup's culture can be fast-paced and stressful, you'll gain a lot of valuable experience by working on a team of people who have only been in the industry for a short time. Working for a startup allows you to take on a lot of responsibility, gain a wide range of skills, and network with other digital marketers. 
Online marketing can be a difficult field, but it's also one that's open to everyone. The key is to be patient and learn the ropes. You'll need a website to market your brand online, write SEO content to rank higher on organic search, utilize PPC advertising, and develop a following in your niche. 
Join a marketing agency
If you don't have a four-year degree, you can still get a job in online marketing by joining a marketing agency. However, this type of job will require specific skills that can be difficult to acquire without an educational background. It is therefore important that you show prospective agencies that you have acquired relevant skills and knowledge. 
You'll need to have strong analytical and creative skills, in addition to good communication skills. In addition, you'll need to be able to work well with other marketing professionals, as well as external suppliers. Project management skills are also important. 
Take an online course
There are numerous ways to learn how to get started in online marketing. One way is to sign up for a course. This way, you will have access to an instructor who is knowledgeable about online marketing and will help you get started. A course can cover everything from finding your target market to creating a website and branding it. It can also help you learn the basics of paid marketing and content marketing. 
Online marketing is a popular career field and a course is a great way to get started. Google's Digital Garage offers a comprehensive course in digital marketing. This course includes 26 modules and takes about 40 hours to complete. This is a great course for those interested in obtaining a certification in Google AdWords and digital marketing. 
Find an internship
One of the best ways to get into online marketing is to find an internship. This is a great way to learn more about the industry and meet other people who work there. However, you should be aware of the risks involved with interning. It is important to choose an internship that will challenge you while still allowing you to learn about the different aspects of the industry. 
When looking for an internship, it is important to make sure that it is with a reputable company. This will help you gain valuable experience building digital activities such as websites and social media. It will also beef up your resume and provide avenues for letters of recommendation. You should also update your resume and complete your Handshake profile before applying for an internship. Having a completed profile will help recruiters contact you, thereby increasing your chances of landing an interview. 
Develop your brand
In the online world, developing your brand can lead to a variety of benefits. It can accelerate your career and help you find a mentor. It can even help you never have to worry about job hunting again. Casey Botticello, a successful online entrepreneur, and creator of the Medium Writing Course offers some tips for establishing your brand. He also runs several websites to help passion economy creators build their brands and generate revenue. 
A personal brand is an extension of your personality. It's your message, your look, and your presence online. This allows others to recognize and remember you. A strong personal brand will also lead to collaboration opportunities.