How to Increase Sales on Your eCommerce Website?
If you are looking to increase sales on your eCommerce website, there are many tactics you can implement. These tips include offering website discounts, showcasing your best-selling items at the top of your website, providing BNPL payment options, and optimizing your checkout flow. These strategies can help your customers purchase more products and make more profit online. They are easy to implement and can increase your sales by a huge margin. 
(Tempe SEO services are here to help you mitigate these factors by enlightening you about the possibilities with our expert WordPress web design and SEO company. Click here for more: tempe-seo.com)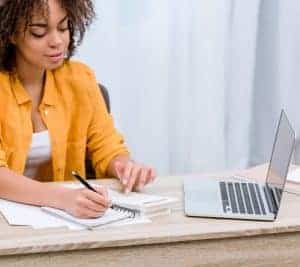 Offer website discounts
The goal of any business offering discounts is to increase sales. However, it's important to set realistic sales targets and not overpromise value to customers. However, a successful discount strategy can boost sales and customer loyalty. Here are some strategies to consider. Boosting your promotional strategy can help you reach your sales goals. 
Showcase your top-selling products on top of your website
When displaying products on your eCommerce website, you need to make it easy for customers to find the most popular ones. The best way to do this is to include "Best-Seller" tags next to your most popular products. Alternatively, you can dedicate entire pages to your best-sellers. Studies show that around 30 percent of online sales come from recommendations. You also want to ensure that your site loads quickly. If a page takes longer than 10 seconds, consumers may abandon the site. In addition, it's also important to test the loading speed on mobile devices. 
Provide BNPL payment options
Providing BNPL payment options is a great way to improve customer retention and increase sales in eCommerce. The psychology of waiting to pay later makes buyers more likely to pull the trigger and complete a purchase. Many eCommerce businesses are already offering this payment option. 
Providing BNPL payment options can boost eCommerce sales by up to 30%. This option can help customers purchase higher-value products without the hassle of paying right away. They can pay over time without paying interest and fees. 
Optimize your checkout flow
In the digital world, one of the most effective strategies to increase sales is to optimize your checkout flow. This process will help you convert one-time customers into repeat ones. It involves removing any distractions and ensuring that all of the information a customer needs is readily available and easy to find. It also enables them to understand each step of the checkout process, from selecting the product to receiving a confirmation email. 
While many eCommerce businesses focus on driving traffic to their websites, not all of them focus on building an effective checkout flow that will encourage customers to complete their purchases. There are different techniques to improve checkout flow, but all aim to increase revenue by reducing cart abandonment. 
Use UGC
Using customer reviews to boost eCommerce sales is a powerful way to build your brand's credibility. Not only will positive reviews help potential customers make a purchasing decision, but they'll also provide fresh content for search engines. Of all types of UGC, customer reviews are the most effective. Even bad reviews can increase sales! As consumers get more comfortable with visual content, brands with a strong UGC strategy can stand out from competitors. 
One way to use user-generated content is to repost or retweet. This tactic requires no permission from the creators, and it respects the creators' community. Reposting and sharing user-generated content on social platforms like Twitter is one way to maximize the benefits of this marketing strategy.