Effective Ways to Market a Law Firm Online
There are several effective ways to market online. Content marketing, SEO, and PPC advertising are just a few of them. Use these methods to expand your business exponentially. Once you start implementing these methods into your law firm marketing strategy, you will start seeing results quickly. But first, it's important to understand which ones will work best for your law firm.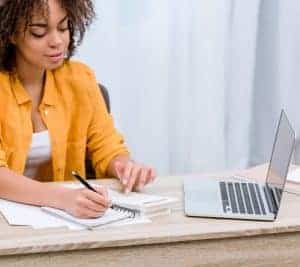 Content marketing
Content marketing is a great way to drive traffic to your website and create awareness of your legal services. Most new clients find law firms via a Google search. They often have specific questions about legal issues and want to find a law firm that can help them resolve those issues. With content marketing, you can generate qualified leads that won't expire. 
The key to content marketing success is to create informative and interesting content. The quality of content will affect both your online reputation and search rankings. Always include links to reliable sources and avoid fluff. Also, make sure to proofread your articles for readability. Each sentence should not exceed 20 words, and your content should be organized with headings. 
SEO
SEO for marketing a law firm is a long-term process that requires a significant investment of time and effort. The process consists of writing high-quality, relevant content, building backlinks, and following the Google Webmaster Guidelines. It is also important to monitor the results of your efforts using Google Analytics. 
A good SEO strategy should take into account the website's current potential as well as its growth potential in the future. In addition, an SEO strategy should be able to scale as the law firm grows. For example, an SEO strategy should be able to divide a firm's marketing budget between technical SEO, link building, and content. 
PPC advertising
PPC advertising is an effective way to market a law firm online. You can optimize your ads by testing different copy and visuals. This way, you can maximize your ROI and minimize costs. However, you need to be willing to spend some money to test which ads work better. The goal of your ad copy should be to get visitors to visit your website or book a meeting. Depending on the results of the test, you can make changes if you want to make the copy more effective or increase the number of click-throughs. 
When a person searches for a law firm on the Internet, they often use specific keywords that indicate they are searching for an attorney. A person who has searched for specific terms is more likely to need legal help, which makes PPC advertising a valuable tool for attracting this kind of traffic. A law firm can also increase its overall visibility on SERPs by combining PPC advertising with SEO. The result is a higher number of potential clients. 
Content marketing for law firms
Content marketing for law firms requires a strategic approach. The strategy goes beyond posting articles on social media. It should be designed to capture prospective clients and angle them towards your legal services. The goal is to reach potential clients at all points of the marketing funnel. If done well, content marketing can be a great asset for your firm. 
One of the best ways to attract new clients is by creating content that provides answers to the common questions they may have. For example, if you are a family law firm, creating an article on the topic of parental alienation may appeal to your target market. Another method is to create infographics that provide valuable insights to online followers. 
Developing a client sales process
Developing a client sales process to market your law firm online begins with a clear message that is consistent across all platforms. Then, you must know your market and your firm's goals. Then, you must develop a marketing strategy that is based on those goals and your firm's unique characteristics. After developing a strategy, it is important to measure the success of your marketing efforts. 
One way to track the success of your marketing efforts is by determining how you generate leads. You can track your leads' sources through a variety of methods, such as asking them where they heard about you or where they found your firm online. A legal CRM system will also help you know the number of leads you receive from various marketing campaigns. This will allow you to tailor your marketing strategy to meet your client's needs.