How to Market a New Business Online?
To be successful, you must attract customers. Marketing your business is the first step. Traditionally, this meant creating flyers, brochures, and postcards and placing them in local newspapers. However, with the explosion of online channels, marketing is now almost limitless. You can promote your business on social media channels such as Facebook and YouTube and even in your community through sponsorships and events. But with so many options, it can be overwhelming.
(Looking for an affiliate online marketing? Contact us today!)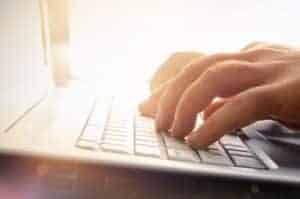 Email marketing is a great way to attract and retain customers as a small business
Email marketing can help you increase sales and attract customers to your small business. Businesses generate billions of dollars in retail sales each year by using this marketing strategy. It is a highly personalized form of communication that entices customers to make purchases. With a small budget and limited resources, small businesses must make sure they maximize every marketing dollar. Email marketing is an effective way to reach customers, grow your customer base, and build your reputation. 
One of the main secrets to a successful email campaign is being concise. Customers are busy, and even the biggest fans don't have the time to read long emails. In addition, long emails are not opened as often as shorter ones. Focus on the main points and highlight them with bullet points, subheadings, and keywords. Emails should be easy to read and scan. 
Media relations is marketing and advertising a small business online
Media relations can be a valuable way to market a small business online. It is free and can generate huge returns. Target local media outlets for the best results. To find local media outlets, use the USNPL, which lists outlets in every city. Another great tool is Radio-Locator, which lists local radio stations by zip code and their websites. 
Niche marketing is marketing and advertising a small business online
The key to niche marketing is to determine what your target customers want and need. Using keyword research and Google trends can help you narrow your target audience. It's also critical to create a business plan that describes the features of your business and its pricing strategy. Your business plan should also include a detailed financial plan. 
Depending on your niche, there are several ways to market and advertise your small business online. Using a buzzword or a clever play on words can make your message stand out. For example, if your business is a yoga studio, you might create an email subject line that says "Yoga Holiday Class". Yoga practitioners would instantly get the point. 
Another good way to advertise your small business online is through social media. Some niches, like booksellers, have found that social media advertising can be effective. Social media platforms know that these platforms are valuable for niche marketing. But before you invest in social media advertising, you need to determine the potential return on investment.