How to Market a Product Online For Free?
The Internet is an excellent place to promote your product for free. With the help of social media, using free keyword research tools, and other ways, you can reach potential customers for free. This article will outline some of the most popular ways to promote your product online. It will be up to you to decide which ones will work best for your product.
(For a b2b online marketing expert, contact us today!)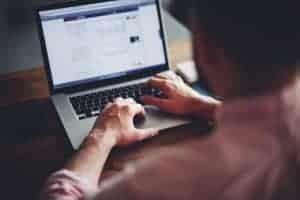 Social media to market a product online for free
Using social media for marketing your product is a great way to promote it without spending a fortune. People enjoy the human touch and appreciate the chance to engage with brands. However, social media platforms can be highly competitive. The key is to use the right strategy to reach your target audience. 
Joining social media groups will help spread your product's message. It is important to engage with other members of the group to build relationships with them. Also, make sure that you remain transparent about your product details. This way, you'll be able to build a more authentic relationship with your followers. 
The social media site Pinterest has become a popular platform for brands. The platform has a high growth rate and is expected to reach 442 million monthly active users by the third quarter of 2020. While you can't expect customers to purchase on Pinterest, the data it gathers can be useful for your brand strategy. Pinterest users are often looking for inspiration, and they might be in the market for a particular product or service. In addition to Pinterest, Facebook and Instagram can also help sell to your existing customers. 
Using free keyword research tools to market a product online for free
One of the best ways to market a product online for free is to use a keyword research tool. You can find out what keywords your potential customers are searching for using free tools, such as Google's Keyword Planner. These tools can help you generate an optimum number of keyword phrases based on your niche. 
KWFinder is a free tool that's part of the Mangools SEO package, which includes four other tools. Ahrefs is a powerful keyword research tool that pulls data from clickstreams to generate an incredibly detailed keyword report. It's free for up to 10 keyword variations, and there's a seven-day free trial. 
AnswerThePublic is another free keyword research tool that gives you endless suggestions for keyword phrases. With one search, this tool will generate 150 keyword suggestions, giving you a wealth of ideas. It's like a consumer insight tool, which presents your keyword suggestions as a visual search cloud.