How to Market an Online Business?
In this day and age, it is critical to know how to market an online business. There are many ways to advertise your business, from social media to Word of mouth. If you are overwhelmed by the various marketing options, do not fret. There are many helpful resources available to help you get started. This article covers some of the most important methods you can use to promote your business.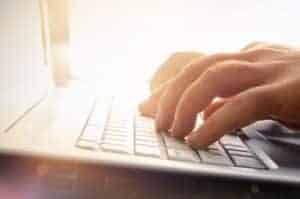 (For online digital marketing courses, contact us to know more!)
Word of mouth
There are many benefits to word-of-mouth marketing for your online business. According to a Nielsen study, over 92% of consumers trust recommendations from friends and family. Word-of-mouth marketing is a popular way to reach out to millions of potential customers in seconds. However, this method can be tricky to track. Generally, word of mouth comes from customers who are personally impacted by an event. This can range from customer service to a gift with a purchase. 
Word-of-mouth marketing is most effective with brands that do right by their customers. This means having a great product or service, as well as top-notch customer service. The key to word-of-mouth marketing success is creating a community. Consumers are most excited about positive human interactions. People are less likely to drop a brand if they feel strongly about it. 
Search engines
One of the most effective ways to promote your online business is through search engines. This type of online marketing uses keywords and sophisticated algorithms to provide relevant search results. Paid search ads can also be used to increase your visibility on search engine results pages. The goal is to get higher rankings on search engines, which means higher ad positions and more traffic for your website. There are many processes and tools to optimize your website for search engine placement and success. 
Search engines are a vital tool in marketing your online business, but it is not a set-and-forget activity. You need to continue to optimize your keywords and optimize your budget. 
Social media
When you think about marketing your business through social media, you may wonder how to use it to its maximum potential. The truth is that social media is a powerful tool if you know how to use it. To get the most from it, you need to set up metrics and KPIs and take deliberate action. Social media helps you understand what your competitors are doing and helps you beat them. Fortunately, several resources can help you get started. 
One way to use social media to your advantage is by creating a buyer persona. A buyer persona is a profile of your ideal customer. It should be detailed, but not exhaustive. The more specific the profile is, the more powerful it will be for your social media marketing strategy.