How to Market to Seniors Online?
If you want to sell to seniors, it's important to consider the different ways they shop and communicate online. For instance, they are more likely to listen to people describe their experiences than read about them. They also prefer to see and hear things in action before making a decision. This means using action videos to show customers how to use your product. They are also warier of sites that ask for credit card information or have outrageous fees.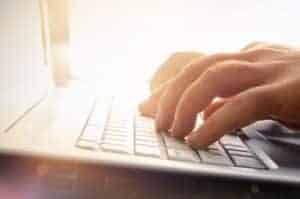 (For an effective online marketing plan, contact us today and book a call to know more!)
Multichannel marketing
Multichannel marketing to seniors online is a unique opportunity, particularly for companies that want to attract the growing senior population. In the online world, senior consumers have different preferences and expectations than younger consumers. This means that a variety of creative approaches, languages and digital platforms are necessary for successful marketing to this demographic. Moreover, this group is increasingly digitally savvy. Companies that understand their needs and tailor their marketing campaigns for them are almost guaranteed to win the hearts of this group. 
To create an effective marketing strategy, marketers must first define their target audience. They should know their buying habits. For instance, a senior may research products online, in print, or through newspaper advertisements. In addition, marketers should know their interests and preferences, the time they spend online, and the kind of social media they use. 
Avoiding internet slang
Using trendy language in your online marketing campaigns isn't always the best choice, especially when it comes to your senior audience. While millennials are an obvious target audience, baby boomers are not as young as they once were, and they don't necessarily understand the latest buzzwords. It's best to stick to traditional and informative language when talking to senior consumers. 
In addition to not using internet slang, you need to avoid using jargon. Seniors are not accustomed to jargon and do not understand it well. They will be confused if you use a language they don't understand. 
Using Facebook retargeting
Facebook retargeting is a powerful way to reach seniors online without spending a lot of money. It is very important to understand the different demographics of the senior audience and the type of content they want. Creating customer personas is a crucial step in developing a marketing message that will appeal to them. 
Seniors are very receptive to personalization. They prefer a more personalized approach to business, which could be as simple as answering their phone. Seniors are looking for products that make their lives easier, so make sure to explain the benefits of your product. 
Using mobile messaging
When it comes to marketing to seniors online, there are several factors to consider. For starters, you need to ensure that your messaging is relevant to the age group you are trying to target. Remember that the over-50 demographic makes up 45% of the entire adult population. That means that you have to adjust your marketing strategy to reflect this demographic, as they are more likely to spend money. If you want your marketing to be effective with this audience, it is important to focus on content marketing and mobile messaging. 
While most marketers pay little attention to this demographic, this group of consumers is growing in spending power and brand loyalty. These older consumers can spend money on new products and services, but they also have a high level of brand loyalty. They may even keep using the same brands they've used for decades while exploring new ones. For this reason, it's a good idea to focus on seniors when you're thinking about using mobile messaging to engage with them.