How to Market Travel Agency Business Online?
Using the internet to market your travel agency business can be a great way to attract new customers and increase your online presence. There are many ways to do this, from Direct-mail to copywriting and social media. You can also share ideas with fellow travel agents. These methods are often similar to the methods used by other businesses and should be done with a realistic timeline.
(For an online marketing Arizona, contact us today!)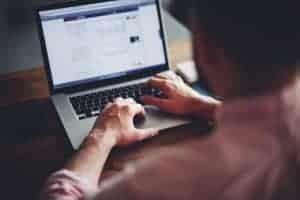 Direct-mail
Direct-mail marketing is an excellent tool for growing your travel agency business. This type of marketing is particularly effective when it targets a similar demographic to your current customers. For example, Millennials spend large amounts of money on travel and experiences and rely on travel agents to save them time and money. A good travel agent can save a customer hundreds of dollars and countless hours of research and booking. 
Personalized letters are another effective way to promote your travel agency business. For example, if you've recently learned that the cruise fares have been cut, send a personalized note to each client. Clients appreciate this proactive approach. 
Social media
Using social media to promote your travel agency business is a proven way to increase exposure. Many travel agencies are already using Facebook to run contests, polls, and surveys. This allows you to connect with your potential clients, and people who interact with your brand more will trust you and consider your business. Contests and polls are great ways to increase conversions and expand your audience. 
The travel industry depends on word of mouth, and social media gives consumers the ability to voice their opinions and be heard. With the help of social media, you can create awareness of your travel agency and your services through reviews and testimonials posted by satisfied customers. By sharing customer stories, you can introduce your agency to hundreds of people and build brand awareness. 
Website
To succeed as a travel agency, you need to invest in quality marketing. The travel industry is highly competitive and generates about $1.5 trillion in economic output each year. You need to take advantage of new technologies and new ways to attract customers to your website. Managing your social media accounts, websites, CRM, blogs, and emails is crucial for your business. It is also important to be updated about new travel deals and book clients accordingly. These tips will help you position your business for success. 
Another effective way to increase your revenue is by asking your existing customers for referrals. This strategy requires some effort on your part, but it is very effective and will lead to more referrals and sales. Many small businesses do not ask for referrals, assuming their clients will refer them to others. 
Copywriting
Copywriting for tourism can help your business differentiate itself from competitors and drive more bookings. It is also a powerful tool for establishing credibility. Copywriting for tourism combines personality and functionality to create a memorable user experience. It can also help you increase your prices and differentiate from the competition. 
You can start by writing about the benefits of your travel agency, your rates and fees, your expertise, and your niche. You should also create a tagline, which is a quick description of your business and sets the foundation for all other branding efforts. Then, you can hire a graphic designer to turn your written concept into a visual influencer. A graphic designer can create a logo that represents your brand and identify the right colors and fonts to use. 
Customer support
Top-notch customer support can be a key component of marketing a travel agency business online. Human touch is incomparable when it comes to creating an experience that will make customers want to come back and do business with you. And if your customer service team isn't up to par, you may be at a serious disadvantage. 
Aside from providing quality service, travel agencies should offer personalized services. This will ensure that customers feel important and appreciated. Word-of-mouth is the most effective way to market a business, and great service is likely to promote your brand to a special place in your customer's hearts. But there are many other travel agencies out there, so you must be able to come up with a concept that sets yours apart.