How to SEO Your Website For Beginners?
If you're wondering how to SEO your website for beginners, you've come to the right place. In this article, you'll learn about keywords, Meta description (a summary of the page's content), and creating descriptive categories and filenames. These are all important aspects of search engine optimization. The good news is that these components are simple, and you can do them yourself without too much trouble. There's also a section on technical SEO that goes into much more detail.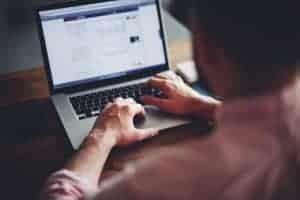 (For SEO optimization services, contact Tempe SEO today!)
Keywords are vital
If you're new to SEO, you need to learn where to start. This article will walk you through the process of starting an SEO campaign. First, determine what your site's current state is. Is it technically optimized? Are there gaps in the content? If so, you should start by researching and writing about what your potential customers will search for. After that, you can focus on optimizing your site's content. By learning about SEO basics, you'll be well on your way to getting traffic.
A meta description is a summary of your page's content
Your meta description should speak to your users' intent and provide a complete answer in the shortest number of words. If your page's content answers a particular question, claim it and include a variation of the question most often asked. A generic meta description that doesn't tell the reader what to expect will turn away traffic. It should also avoid using mystery, sales speak, or mystery words.
Headings are what you title certain pieces of content
If you are a newbie in SEO, you might wonder whether or not using headings is beneficial. Well, the good news is that using headings has many benefits. For starters, they help the content easier to read. A good header conveys the main focus of a section. It also makes it easier to find what you're looking for, and it also helps with accessibility.
Creating descriptive categories and filenames
One of the most common mistakes that beginners make when optimizing their website is to put too many keywords in their title and description. It can even cause your website to be penalized, so it's vital to create descriptive filenames and categories. Here are a few ideas for making your website more search-friendly. Then, use the proper alt and title tags to ensure that your content is indexed.
Using Wix SEO
If you're a beginner in SEO and want to know how to optimize your Wix website, there are several things you need to know. Creating a website is easier than it may seem if you know the right tools and tricks. Wix provides integrated Google tools, which are important for your overall strategy. Wix can help you create an SEO-friendly website without any coding experience. It also simplifies SEO processes, so you can focus on creating unique content and generating traffic.