How to Start an Online Marketing Business?
One of the first steps to starting your own business online is to choose a market that you are familiar with and have a skill in. You can choose to market to a specific industry such as advertising or marketing. You can use free social networking platforms to promote your business, such as Twitter, Facebook, and LinkedIn, to start the marketing process. You can also create short advertisements for your business and start a website and LinkedIn page. This can help you start your business faster.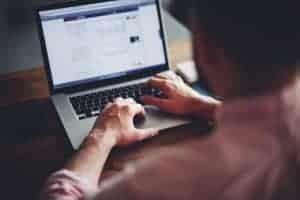 (For an online marketing course, contact us to know more!)
Content marketing is the soul of any marketing campaign
There are two ways to create a content marketing campaign. First, start with a strategy. It must answer four basic questions: why, who, what, and where. Your content should be valuable to your audience and solve their problems. Your content should have a purpose, whether it's to help your customers or to educate the audience. 
Your content should address your audience's questions and create a bond with them. To make content marketing work, you must define your audience, set strategic goals, and track your results. To measure your success, create key performance indicators (KPIs), which are measurable parameters. 
SEO is a powerful online marketing tool
SEO stands for search engine optimization and is an essential tool to increase your website's visibility and increase traffic. The more search engines rank your website, the more customers will find it, increasing your sales. Almost 14 billion searches are made every month, and you want to be ranked as high as possible. Search engine optimization involves on-page and off-page strategies to increase your rankings and generate traffic. 
To be effective, SEO requires a process that is consistent and scalable. Following a specific sequence of action will ensure a smooth workflow that will bring you more satisfied clients and increase your revenue. Avoid using multiple platforms for your SEO work, and pick just one that fits your processes and team. If you have a small team, consider using a free project management tool. 
Budgeting is crucial
To run a successful online marketing business, you must understand that budgeting is essential. It helps you track and evaluate your expenses and income, as well as plan for the future. A budget allows you to avoid making unwise decisions regarding the direction of your business. You can also use a budget to make educated guesses about how much you should spend on different parts of your business. 
It is important to have a budget, particularly when starting. In addition to your fixed costs, you need to account for variable expenses. These expenses include marketing costs and training courses, for example. You may have to cut back on these expenses during slow months, but they must still be included in your budget. 
Social media is a powerful tool
Whether you're a small business or a multinational corporation, social media is a powerful tool for online marketing. Unlike traditional marketing methods, where you're likely to wait for months before seeing results, social media can show results almost instantly. It's also easier to maintain than a website. In addition, you can automate many tasks with social media. 
The use of social media is growing exponentially, with over 3 billion people using the platform. It has become a valuable tool for building a brand, boosting awareness, and establishing trust. It's important to have a distinct voice to stand out from competitors and engage your audience. Luckily, social media allows you to do this through visual branding and by interacting with your followers. 
Earned media, owned media, and paid media are the most straightforward online marketing strategy
There are several ways to advertise your business online. Paid advertising campaigns are common, but you can also use earned media, which is free publicity. Earned media includes social media engagements. It also includes word-of-mouth marketing, which is the best form of publicity. 
Owned media, on the other hand, is content you create and control. This type of media can generate traffic and generate leads by boosting rankings in search engines. Your content must be of high quality and worthwhile to attract potential customers.