Is SEO a Good Career?
If you're interested in a career in digital marketing, SEO is an excellent choice. While the acronym SEO is not used much anymore, the job itself will expand. The field will become more important, not just in getting traffic to a website, but also in making it easier for people to find things. Increasingly, educational and government websites use SEO to fix problems with finding things. The good news is that the need for SEO professionals is expected to grow by 2022.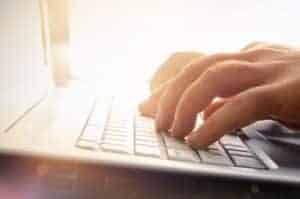 (SEO management experts, contact us today!)
Freelance SEO is a good career option
A freelancer in SEO must possess solid writing skills. SEO copywriting work demands a good command of English, as well as the ability to communicate effectively and accurately. A freelance SEO expert should be able to prioritize projects and fulfill commitments. In addition, SEO copywriters should ensure that they maintain an excellent reputation among clients by regularly conducting keyword research and staying up-to-date on search engine ranking guidelines. 
Moreover, freelancers should have a desire to learn new skills and continue improving their marketing skills. Freelance SEO requires full commitment and never gets boring, as there are always new techniques to try out. Rankings and traffic fluctuate over many years, so it is important to demonstrate your enthusiasm and commitment to the job. This job requires a lot of time, so it is essential to keep your skills updated regularly. 
Starting at a digital marketing agency is a good career option
An SEO specialist can branch out into other forms of online marketing, such as pay-per-click marketing. As a pay-per-click specialist, you'll choose relevant keywords and target audiences, and use various analytics tools to optimize budgets. This type of SEO entails more advanced skills than traditional SEO. If you have experience in online marketing, you can branch out into pay-per-click marketing by learning more about Google AdWords and web analytics. 
Opportunities don't just appear, they're created. To maximize your chances, start by working at a digital marketing agency. You'll be exposed to a variety of tasks, from working on freelance projects to putting together a portfolio. Then, once you've mastered the basics, you can begin applying for jobs and building your portfolio. Then, you can move on to bigger and better positions. 
Demand for SEO specialists is expected to grow in 2022
As the internet continues to grow, so will the need for SEO specialists. Most studies indicate that mobile devices will increase in use, as well. As more businesses begin to focus on digital marketing, SEO specialists will have more job opportunities than ever. With the increasing demand, SEO specialists can expect their careers to last a long time. However, in the short term, there is a learning curve. As a result, SEO specialists may need to continue their education to stay on top of current trends and strategies. 
SEO specialists need to be familiar with Amazon and YouTube, which are two of the largest search engines in the world. Since these two platforms are so important to the success of businesses, specializing in one of these platforms can help them land a lucrative job. According to Borrell Associates, demand for SEO specialists will grow by over 80 percent by 2022. In addition to this, SEO specialists will have the opportunity to earn between $50,589 and $80,589 a year.