What Are Page Speed and Its Role in SEO?
Page speed is a ranking factor that Google has been using for years. In recent years, the importance of page speed has increased. In May 2020, the search engine will roll out a core update that will further increase the importance of page speed. If your website isn't fast enough, it will harm your ranking on Google.
(Tempe SEO services are here to help you mitigate these factors by enlightening you about the possibilities with our expert WordPress web design and SEO company. Contact us today! Click here: Tempe-seo.com)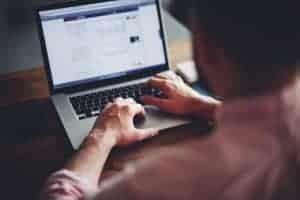 Page speed affects user experience
Page speed is a key component of the user experience on a website. If a page takes a long time to load, it may lead to a high bounce rate. In addition to hurting the user's experience, it may also affect your brand image and SEO score. 
While it may not seem important, page speed can have a significant impact on your website's ranking. Slow websites tend to leave a bad impression on potential customers and hurt your search rankings. As a result, Google's Pagespeed tool attempts to estimate the speed of a website. 
It improves conversion rates
Page speed is an important factor to consider in the optimization of your website. Google penalizes sites that take too long to load. Ideally, your site should load in under three seconds. In addition to SEO, page speed affects user experience. Visitors who experience a poor user experience will leave your website. 
Slow page loading time will result in visitors abandoning your page. Boost page speed by taking steps to diagnose and fix the underlying causes. In some cases, it's as simple as re-evaluating your ad content, changing your content, or even adding a Content Delivery Network to your site. 
It reduces bandwidth
The time it takes for a page to load is an important factor in SEO. The faster the page, the more likely users are to return and convert. Increasing page speed improves user experience, increases page views, and reduces bounce rates. According to research, almost half of consumers expect a website to load in two seconds or less. If the page takes longer than two seconds, viewers will often leave the site and go somewhere else. 
Another important factor in page speed is avoiding unnecessary code or scripts. Excessive JS and CSS files can increase the page's load time. It's recommended that you defer rendering of non-critical JS until all of the page's content has fully loaded. Also, most users prefer to see content above the fold first, so loading content below the fold can cause the page to load too slowly and delay the user experience. 
It increases AdWords Quality Score
Page speed is an important factor when it comes to achieving a good Quality Score. Google ranks sites based on the amount of time it takes to load the content on their page. Google uses tools such as Google PageSpeed Insights to determine page speed. The slower the page, the lower its Quality Score. Slow pages can lead to reduced conversions, so improving page speed is vital for your AdWords campaigns. 
Page speed is one factor used to determine the Quality Score of ads. If you have a slow site, your ad may appear too high or low for your keyword group. To increase your score, you should consider making your website speed faster than your competitors. This will increase your chances of getting your ad seen by more people. 
It increases revenue
Page speed is an important factor in improving your SEO. It not only helps your website to rank well in search engines, but it also helps with conversion rates. If your website is slow to load, your customers will not be interested in visiting again, which will decrease revenue. Slow pages also lead to negative feedback from customers, which Google penalizes. Increasing page speed will encourage your visitors to stay on your site longer, making more purchases. 
Increasing page speed is not an easy task. But you'll need to do it if you want to be competitive. There are tools you can use that will help you to improve your page speed. For example, you can use Google's PageSpeed Insights to see which pages are performing the best. Using this tool will help you to see how quickly your website loads. Having a fast site will also increase your conversion rates and revenue.