Improving Conversions on a Webshop
Conversion rates vary, but generally, they are somewhere between two and five percent. Benchmarking against industry averages is a good idea if you are trying to improve your conversion rate. You can also improve the user experience for better conversions.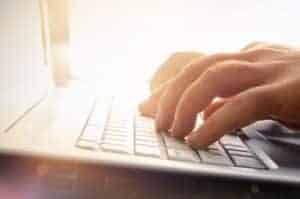 (Tempe SEO services are here to help you mitigate these factors by enlightening you about the possibilities with our expert WordPress web design and SEO company. Contact us today! Click here: Tempe SEO)
Usability
Creating a website that is easy to navigate is important for any online business. If a prospective customer has a difficult time using your site, he may decide to make his purchase somewhere else. By using usability testing, you can find out which areas of your website need improvement. This will help you tailor your website to your target customers. 
Using a visual hierarchy for navigation will help visitors navigate to the most important elements of a website quickly and easily. This is especially important for e-commerce sites that feature extensive drop-down menus. Visitors tend to scan pages left to right and top to bottom, so it's important to make the site easy to navigate. 
Communication
One of the most important aspects of improving conversions on a website is improving communication. While most website visitors simply want to browse the website, some will want to contact a business to purchase a product or make a service inquiry. These leads are called sales-qualified leads. 
In a webshop, communication can either be through written or audio messages. The conversion rate is the percentage of contacts achieving the targeted action compared to the total number of contacts. The primary conversion goal is usually to purchase, but a secondary goal can be filling out a contact form or downloading a PDF. SMS campaigns can be a great way to drive sales, as one SMS message per 100 contacts can increase the likelihood of purchase. 
Alternative payment options
The conversion rate of a webshop is impacted by many factors, including the payment options available to consumers. Some of these payment options include mobile wallets that enable customers to complete financial transactions on the go. Others include instant financing that allows customers to send payments over a specified period. Crypto payments are also a popular option for merchants, allowing them to cater to consumers who use crypto. 
Providing multiple payment methods is essential for ensuring a smooth checkout process. This way, the conversion rate of a website will improve. Besides making it easier for consumers, offering multiple payment methods will also protect the business from security risks. It also helps to reduce shopping cart abandonment. 
Faster loading speed
A faster page load time will increase the chances of a visitor staying on a page. The amount of time it takes to load a web page varies, but a good rule of thumb is between two and three minutes. If the time to load the page is longer than that, the visitor is likely to bounce. 
Having a fast loading speed also helps increase customer satisfaction and encourages repeat visits and shopping. According to a recent study, nearly forty percent of e-commerce customers expect their pages to load in less than two seconds. A two-second delay on a website can cost an estimated 1% of revenue. This translates to millions of dollars for a large business. 
Personalized user experience
Personalization helps build brand affinity, customer loyalty, and trust. It also helps improve KPIs like customer lifetime value. Moreover, personalized products reinforce users' sense of uniqueness and relevance. The key to successful conversions is to deliver personalized experiences to your website visitors. 
To improve conversion rates, use the demographic data of your visitors. You can segment your audience based on their age, gender, income, and occupation. For example, a middle-aged woman will have different needs than a young, millennial man. Using demographic data, you can tailor your website content to suit each user's needs and preferences.