How to Get Your Website Back in the Top Spot After a Google Penalty?
There are a few things you can do to get your website back in the top spot after being penalized by Google. The first thing you should do is review the whole asset. If you suspect anything, fix it immediately.
If you are not able to resolve the issue on your own, you can submit a reconsideration request to Google. However, it is important to note that your request might not be accepted.
(Looking for an expert in SEO at Tempe? Contact us today!)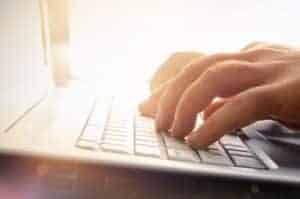 Reconsideration request
If you are being penalized by Google, you can make a reconsideration request. Google is not going to immediately remove the penalty, but if you follow their guidelines, it is possible to get it removed promptly.
However, you should note that your reconsideration request should be detailed and thorough. It is also important to document your actions so that Google will see that you have taken corrective measures. 
Manual penalties
Manual Google penalties can cause serious problems for your website. Depending on what's causing the penalty, they can affect the entire site or a single page. The best way to avoid these penalties is to learn as much as you can about the rules governing your site.
If you fail to understand these rules, you may find yourself losing organic traffic and falling further down the SERPs. There are two main types of penalties: domain penalties and manual penalties. The former affects the entire website, and the latter affects specific pages, products, or categories. 
404 error
Whether you're concerned that a 404 error could harm your SEO is up to you. This type of error occurs when a website's page or post cannot be found, usually because of changes to your website's link structure, or because you deleted content without a proper redirect. Fortunately, 404 errors can be fixed with simple redirects. Google will even warn you about these issues in its Search Console. 
Web spam
A Google penalty can have a drastic effect on your website's traffic and ranking. It can occur due to one of two reasons: your website is spam, or it has been penalized automatically by an algorithm update. Either way, you need to find out why your rankings have dropped and take steps to fix them. 
Slow loading website
A slow-loading website can lead to a negative impact on your search engine ranking. It also affects the user experience. Users prefer sites that load quickly. It also reduces the need for bandwidth and overall hosting costs. Furthermore, a website that loads quickly works better on mobile devices and other devices with low processing memory. 
Avoiding tricks aimed at improving rankings
There are two types of penalties that Google can impose on websites. These are algorithmic penalties and manual actions. These changes are designed to make the search engine's algorithms more accurate and respect quality standards. The good news is that it's relatively easy to avoid Google penalties by following some of the best practices.