What is a Paid Search Result?
When a user types a keyword into a search engine, they will see paid advertisements or webpage results above the organic results. Companies use paid search to get ahead of the organic results and get the results they need fast.
This type of advertising is called pay-per-click advertising. Pay-per-click advertising is an effective way to increase your presence on the first page of a search.
(Looking for SEO services in Tempe, contact us today!)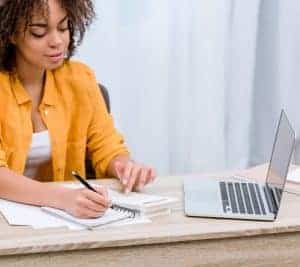 Pay-per-click advertising
Pay-per-click advertising for paid search engine results is one of the most popular forms of online advertising. These ads, which are also known as sponsored links, appear only when a user searches for a keyword related to the advertised product or service. Companies that use this form of advertising research the most popular and relevant keywords to improve their chances of getting click-throughs and profits. 
Paid search results appear in a carousel at the top of a search engine. These ads are identified by the phrase "Sponsored" on the ad. Oftentimes, paid search results are referred to as Product Listing Ads or "Google Shopping ads." These ads are shown on the paid search results page, which means they appear above organic search results. 
Negative keywords
Negative keywords are keywords that are not relevant to the products or services offered. These terms may appear on search queries, but they don't make a good match for your ads. To block such terms, use the negative keyword filter. This will prevent your ads from being displayed on irrelevant searches. 
Another way to avoid irrelevant searches is to add negative keywords to your website. When creating a paid search listing, you should identify search terms that are not relevant to your product or service. For example, if you run a doctor's office, don't list "doctor" as a negative keyword. Likewise, if your practice only treats children, don't include "doctor" as a negative keyword. You can create up to 20 negative keyword lists. Use your sales team and customer-facing employees to help you create these lists. 
Cost per conversion
The cost per conversion of a paid search result is the cost of generating traffic divided by the number of conversions. For example, if you invest $100 in an ad campaign and receive five conversions, your cost per conversion will be $20. Your cost per conversion will depend on the value of your offering and how well your salespeople close deals. You can reduce this cost by tightening your conversion criteria and focusing on higher-value conversions. 
The cost per conversion of a paid search result is an important metric to consider when developing a marketing strategy. While many people think of the cost per click as the only way to measure performance, it is important to remember that conversions depend on numerous factors. For instance, past interactions with a brand can influence the likelihood of a conversion. However, in many cases, the influence of these factors is offset by the influence of averages over a long period. 
Placement on SERP
Paid search result placement on a SERP is an effective method of putting your product or service in front of people with high purchase intent. Paid ads typically appear above the fold and get more click-throughs than organic results. However, you need to know how to properly craft and design your campaign to ensure that you reach the right audience. To increase your chances of success, use keyword research to create targeted campaigns that are relevant to your target market. A well-thought-out campaign will earn you a higher quality score and better visibility. 
The layout of a SERP plays an important role in generating paid search traffic. For example, if you're targeting a local audience, it's safer to assume that placement three above the fold will get you more clicks than position three below. However, paid search ads above the fold tend to cost more per click due to the reduced supply.