What is an SEO Analysis?
When it comes to generating organic traffic for your website, SEO analysis is important to your success. It will uncover errors in your website and help you improve your search engine optimization. There are many different types of SEO analysis, including keyword cannibalization, Backlink analysis, and competitor analysis. To understand which type of analysis will benefit you the most, read on. We'll discuss some of the most common types.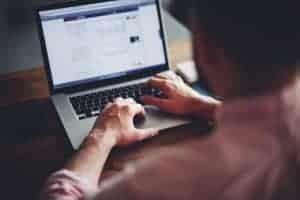 (For experts in Google SEO, contact us today!)
Content gap analysis
SEO content gap analysis is a process in which businesses assess their current website's performance in the state of the market and desired state. The results of the analysis show gaps between the present state of the website and its targeted state, and measures to close them. It is an effective way to maximize ROI and uncover hidden potential. This method is beneficial for both the creation and optimization of new content. Listed below are the main benefits of this technique for businesses. 
Keyword cannibalization
SEO analysis can help identify keyword cannibalization. This can occur when a site is competing for the same keywords as its competitors. Google Search Console can show a list of the pages and queries that were relevant to the keyword you are targeting. If multiple pages are ranking highly for the same keyword, your content is likely competing with itself. Here are some tips for determining whether your website is suffering from keyword cannibalization. 
Backlink analysis
Backlink analysis is one of the most important elements of any SEO strategy. Backlinks are links from other sites to yours and contribute to your site's overall rankings in the search engines. By analyzing your website's backlinks, you can see what kind of content structure will increase your site's authority and traffic. You can also determine the best strategies for link building to gain the most organic traffic. Backlink analysis is a crucial part of any SEO strategy, and a continuous process of monitoring your website's link profile should not be painful. 
Competitor analysis
Competition analysis in SEO helps you understand what your competitors are doing, and then exploit their weak points to boost your rankings. Many companies neglect competitor analysis in the early stages of SEO, instead focusing on link building, keyword mapping, and content optimization. The latter, however, is essential for generating high-quality links and staying on top of your competitors. Listed below are some ways that you can benefit from competitor analysis in SEO. To get started, read on! 
Technical analysis
In addition to content optimization, SEO technical analysis is vital to your website's success. You can use a website audit tool to determine what your site is missing, and what needs fixing. If you're not sure how to perform a technical SEO analysis, here are some tips for beginners. These tips will help you develop an effective SEO strategy. The following are some of the most important SEO technical optimization tips. Listed below are a few of the most important aspects to consider.