What is an Online Affiliate Marketer?
Affiliate marketing has been around for a long time. It has its roots in the non-digital world. Think about insurance companies and how they sell policies through brokers and independent representatives. These are all examples of affiliate marketing. Similarly, the Internet provides a plethora of opportunities for people who wish to sell their products and services to others.
(For the best online marketers, contact us today!)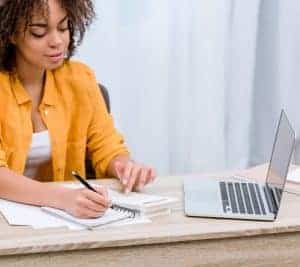 Unattached affiliate marketing
Unattached affiliate marketing is a great way to make money online without having any ties to the product. This type of affiliate marketing is often based on pay-per-click advertising and relies on your reputation with your target audience to drive traffic to your website. This type of affiliate marketing is perfect for people with limited time and no expertise in the niche. 
Affiliate links are usually placed in text links in posts or sidebar ads. Using related affiliate marketing leverages your existing online presence and authority and offers less risk than PPC advertising. The difference between involved and unattached affiliate marketing is in how each type advertises its product. For example, lifestyle brands often use YouTube influencers to promote their products. 
Related affiliate marketing
To succeed in related affiliate marketing, you have to understand the product. Consumers are able to spot uninformed marketing efforts. Therefore, it's important to have first-hand experience with the product. An involved marketing strategy shows the customer that you've done your research. It also helps you establish authority with your audience and drive sales. 
There are a few different types of related affiliate marketing. For instance, if you're interested in pets, you can start a blog focused on dog collars. Create articles that talk about each type of collar and provide links to buy the product. 
Involved affiliate marketing
Affiliate marketing is a lucrative way to boost the volume of traffic to your website. It has many benefits, and it can diversify your revenue sources. However, you need to choose the right program. For example, if you sell a variety of products, choose those that are well suited to your affiliate marketing program. This way, you'll be more focused and can target a more specific audience. In addition, narrowing your focus will make it easier to connect with those people who are most likely to buy or take action on referrals. 
Affiliate marketing allows you to focus on your strengths while helping others make money. As an example, if you write a product review for a local furniture shop, you will be generating an affiliate income. You may also promote an online dating website. In this case, your website would serve as an affiliate for both businesses. 
Influencer marketing
Influencer marketing is a type of affiliate marketing that involves using influencers to promote products and services. These can be people you know or celebrities who have an audience you're interested in. This method is effective for advertisers because it provides social proof, which is more persuasive than a piece of well-written advertising copy. But before you can start using influencer marketing in your affiliate marketing program, you need to understand its components. 
Influencers can either promote products and services or share personal information and experiences. Influencers typically use social media sites to showcase their life and interact with their audience. This allows their audiences to feel as if they're talking to a friend. Influencers can also be hybrids that share their opinions and advice on trending topics.