How to Optimize Your Website for Organic Search Engine Optimization?
Organic search engine optimization (SEO) is the process of optimizing a site so that it appears when someone searches for keywords related to its content. Search engines consider how relevant the pages are and show the most relevant ones to users. This gives the site visibility and helps it get found by potential customers. There are a variety of ways to optimize a website for SEO.
(Tempe SEO services are here to help you mitigate these factors by enlightening you about the possibilities with our expert WordPress web design and SEO company. Contact us today! Click here: Tempe SEO)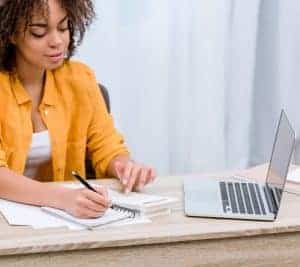 Relevance
Relevance of organic search results is the degree to which the search engine ranks your web pages based on their relevancy to the search terms you enter. Unlike sponsored links, organic search results are free to display, and they are determined by an algorithm that weighs several factors, including popularity and relevancy. 
Organic search results are produced by the search engine according to an algorithm that is determined by the operator. These algorithms can differ slightly from provider to provider, and this is one of the reasons why organic and paid search results are not always the same. In addition, organic and paid search results are not always the best choice for every type of search. Often, organic results contain search snippets, images, articles, and knowledge graphs. 
Links
If you're a business owner and you want to be seen in search results, you need to make sure that your site stands out. Your site's title tag, also known as the headline, is important to capture the attention of your customers. Aside from that, your URL, or web address, helps inform your customers about your website. Moreover, you should consider including a meta description, which many people often overlook. It can be taken from your website or written specifically for the SERP. 
A good link-building strategy can boost your rankings and improve the traffic coming from organic searches. Links can also be generated naturally, as a result of other activities. For example, if you have a revolutionary product, you will likely generate plenty of links. Similarly, if you publish great content, you'll likely attract a lot of links as well. 
Domain authority
Domain Authority (DA) is a ranking factor that can help you get more traffic from organic searches. It is based on the number of high-quality links that your site has to other relevant sites. The quality of the backlinks is as important as the quantity. Getting links from high-authority websites is key to gaining a high DA score. Nevertheless, building a strong backlink profile requires careful planning. 
Using a tool such as Ahrefs can help you increase your domain authority. Ahrefs is a leading SEO management tool that helps bloggers, digital marketers, and SEO experts manage and monitor the health of their sites. Ahrefs helps you analyze competitor data, keyword research, backlinks, content, rank analysis, and website monitoring. In addition to providing a measure of a site's quality, Ahrefs also tracks and reports on the health of your website's organic ranking. 
On-page optimization
The main goal of On-page optimization is to get potential customers to click through to your website. Search engines do not have credit cards or email addresses, so you need to optimize your website for people who will purchase from you or subscribe to your list. To do this, you need to have content that matches the user's intent. If you're not sure how to do this, use tools like Google Analytics and SiteImprove to evaluate your website. 
On-page SEO includes several factors, including the page's title, metadata, and design. This information helps search engines determine the importance of your website. It also helps visitors experience your main content. 
Site tracking
Using site tracking to monitor your organic search results can help you make your site more successful. By using Google Analytics, you can view a breakdown of your website traffic over time. You can also see which keywords your visitors are typing into your search box, and what pages they're landing on the most often. 
Aside from page views and traffic sources, site tracking can help you determine how effective your SEO strategy is. There are several ways to track organic traffic, and it's important to find the one that works for your website. Google's free Google Analytics service can provide you with detailed reports on the number of visitors who click on your site from organic searches. This tool can also help you track engagement, trends, and more.