What is an SEO Service?
SEO (search engine optimization) services help websites achieve a higher search engine ranking, which ultimately improves their visibility. The services include On-page SEO, Off-page SEO, Technical SEO, and Backlink analysis. You may not have to hire an SEO service if your website ranks high in the SERPs. This article will help you understand how these services work. It will also explain the differences between on-page SEO and off-page SEO.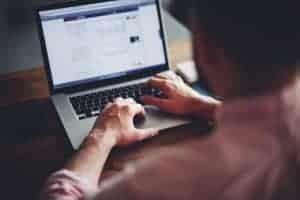 (For Full Services SEO Company, Contact us Today!)
On-page SEO
On-page SEO refers to the process of optimizing a website's content around a keyword. Each page of your website should contain one keyword phrase optimized around it. This is one way to increase your website's visibility in search results. The meta description is a key component of on-page SEO, as it helps Google better understand the content of your page. Make sure your meta description is compelling enough to make someone click on it.                                                                                                                   On-page SEO can be a lengthy process, but the benefits are worth it once you start seeing results. Higher visibility means more traffic, which ultimately means more profits. Good content is essential to users. It should be easily accessible, linkable, and satisfy demand. Websites without good content are essentially like cars without engines. Google's algorithms are constantly changing, and your content could be knocked off the first page by competitor content. 
Off-page SEO
Off-page SEO is a crucial aspect of the overall online marketing strategy. It refers to methods of getting links from other websites that acknowledge your content. When you have high-quality backlinks from reputable sources, you'll improve your search rankings. For instance, industry bloggers may link to a post on the best way to choose a roof. Off-page SEO involves link building on a non-spammy basis to gain credibility.                                                                                                                                                                In off-page SEO, all the other important SEO elements are implemented to tell search engines that your website is important. These factors include keywords, content, and link popularity. Optimizing your GMB profile is the most important component of off-page SEO. It's crucial to optimize your profile on social media sites, as your posts will be viewed by a variety of people. In addition, guest blogging is a valuable source of referral traffic and can lead to more website traffic. 
Technical SEO
If you want to be visible in SERPs, you need to understand the basics of technical SEO. There are three main phases of JavaScript web apps: creation, indexing, and pagination. Having these three phases all optimized for your website can make a significant difference in your overall rankings. In addition to content, you should also ensure your pages are mobile-friendly and load quickly. Technical SEO is important for many different types of websites.                                                                                            Besides content, technical SEO involves making your website crawlable and search engine friendly. These factors are known to help search engines index pages more effectively. The implementation of these factors is essential to making your website visible to visitors. Without this, even the best content won't get noticed. If you want visitors to stick around, technical SEO is important for both your content and your website. Listed below are the main factors to focus on. You can start by learning about technical SEO. 
Backlink analysis
If you are looking to improve your website's visibility, an SEO service uses backlink analysis to determine your link profile. The strength of a website's backlink profile can be determined by evaluating the number of backlinks and the unique domains that point to it. In addition, it can give you a good idea of your site's link profile size. Backlink analysis is a vital part of your SEO strategy, and it must be ongoing and monitored to ensure its effectiveness.                                                                                                There are several different tools available to perform this analysis. Moz, for example, is a highly regarded SEO tool. It has an active community of SEO professionals and costs $99 a month, or $79 a year. The goal of collecting backlink data is to develop a plan and set things in motion. There are many different tools available to do this, but SEMrush is one of the most popular.