What is Content Marketing?
Content marketing consists of many different formats that can be used to attract the attention of readers. Some examples include blog articles, videos, infographics, and guides. While technically good writing and the right headline can be helpful, great content is the best kind of content marketing. These content formats are great for increasing brand awareness and generating leads.
(Tempe SEO services are here to help you mitigate these factors by enlightening you about the possibilities with our expert WordPress web design and SEO company. Contact us today! Click here: Tempe SEO)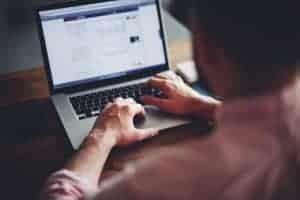 Infographics
Infographics can be a powerful marketing tool. When used properly, they can increase brand awareness and boost sales. The primary goal of infographics is to present data and encourage viewers to take action. The call-to-action (CTA) element should be the most prominent part of the infographic, rather than a keyword or a link. 
Infographics should be visually appealing and include a compelling storyline. Don't use jargon, but try to make the content interesting and informative. 
Blog articles
Blog articles are an important part of content marketing strategies. If you post regularly, they can increase the visibility of your website and attract more traffic. But it is important to be selective about which content you publish and to provide quality and relevant content for your audience. Creating a content library that contains a mix of high-quality and relevant articles is essential. This will ensure that your blog articles do not become outdated. 
As with any other form of content marketing, it's vital to define your goals. The key is to make your blog content relevant to your audience's interests. It's helpful to conduct target market research to identify the issues and behaviors of your audience. Once you know your target market, you can determine what types of content will help them achieve those goals. 
Videos
Creating engaging videos is a vital part of content marketing, as they will not only increase traffic but also improve your SEO. They also help keep viewers engaged for longer, resulting in higher website traffic. Here are some tips to make sure your videos are effective. First, make sure your video thumbnails and cover images are relevant to your featured video. 
Another important aspect of video marketing is audience research. Without it, you risk creating a content piece that will not reach the right audience. Also, it is important to research various platforms to ensure your video reaches the right people. In addition, you should monitor the performance of your videos to measure their ROI. 
Guides
Guides for content marketing can be extremely useful for online retailers. In addition to being informative, they can also be effective in getting customers to buy your products. For example, if you're selling scrambled eggs, writing a guide on how to prepare these eggs can help you attract new customers. But it's important to note that the guide should not be a sales pitch. Rather, it should include calls to action that encourage the reader to sign up for a business banking account with Mercury. 
There are several types of content marketing guides available on the internet, covering everything from how to get started to the latest advice. Content marketing is an essential part of your marketing strategy. With a solid strategy, you'll be on the right track to increasing traffic, sales, and profitability. 
More
While many people associate content marketing with blogging, it can encompass much more. For example, a reality show about Formula 1 racing called Drive to Survive is a great example of content marketing, as it educates and entertains at the same time. Content marketing can help you gain organic awareness and brand preference. 
It's important to have a strategy to measure the results of your content marketing efforts. Whether you're building a list or driving traffic to your website, you need to measure the effectiveness of your marketing efforts. To do this, you can pay for advertising that gets your content in front of your target audience.