What is Google My Business?
If you're wondering, "What is Google My Business?" you are not alone. It's a great tool to use to boost your local search rankings and access analytics. It also provides a customizable template for your page that can help you build a personality for your business. It's important to keep your listing accurate and up-to-date and not make any mistakes or misinformation.
(Looking for an expert in SEO at Tempe? Contact us today!)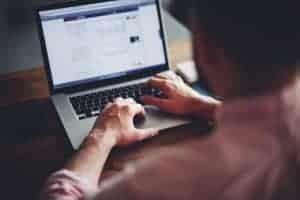 Boosts local search rankings
Listed on Google Maps, your business is more likely to be found by potential clients. According to a study by Brandify, 77% of consumers visit Google Maps to find local businesses. The higher your business ranks on Google Maps, the more likely it is for potential clients to find you. 
Gives you access to analytics
The Google My Business API allows developers to request up to 18 months of data per location, allowing them to build apps that visualize the insights that Google My Business offers. For example, a coffee shop with hundreds of locations could use this data to compare the number of page views, click requests, and phone calls across all of their locations. Such insight would help business owners allocate resources and track marketing activities. 
Let's you create a personality for your business
A brand's personality is defined by the way people think of the business, and it is essential to establish emotional associations with it. Most businesses fall into one of two personality types: traditional and modern. The former uses more conservative color palettes, bold typefaces, and symmetry, while the latter uses brighter colors and trendy design techniques to give off a high-energy and fun personality. 
Has a template you can customize
Google My Business has a template you can use to create a customized listing for your business. This template allows you to add categories and products to your listing. It also has a link where customers can leave reviews. This helps promote your listing and gives your customers an easy way to contact you. 
Allows you to bulk-verify locations
Bulk verification is an option on Google My Business for companies that have 10 or more locations. Bulk verification allows businesses to add new locations or update existing ones without having to manually verify each of them. In some cases, the process can take only a few hours. 
Has a customizable dashboard
The Google My Business dashboard offers all-in-one reporting that allows you to track key performance indicators (KPIs) from your listing. This feature can help you spot trends, gather business intelligence for specific locations, and present data in a customized way. It can also track KPIs for clients and show them trends and information about their businesses.