What is Keyword Stemming and Why Does it Matter?
Keyword stemming is a strategy for optimizing your content for search engines. The goal of keyword stemming is to make your content easier to read and understand for users. The technique allows you to use a single word to describe a wide range of topics, rather than using multiple words. Keyword stemming can improve your ranking on search engines, as it will allow you to appear higher for more queries.
(What is the eCommerce department? Contact us to know more!)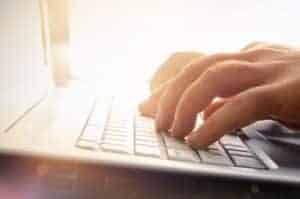 Intentional keyword stemming can come across as unnatural
Keyword stemming is a great way to make your content more searchable by combining different variations of the same keyword. This will increase the visibility of your content and increase organic traffic. However, this technique will only work if the variant fits into the content and is related to the original keyword. 
Manual keyword stemming may be perceived as keyword stuffing and will result in your content being demoted from SERPs. However, if done correctly, it can increase your SERP visibility and organic website traffic. Using quotation marks to include keyword stemming can help you avoid coming across as unnatural. 
Intentional keyword stemming helps you rank for more queries
Intentional keyword stemming is a technique used by website owners to increase search engine ranking. When a user types in a specific term, the search engine will group similar words to provide a more relevant result. This practice will increase the amount of traffic to your website by boosting your chances of being found on Google. However, it is important to note that this method is not foolproof. To get the best results, you must experiment with the different methods and determine what works for you. 
The method is beneficial because it allows search engines to recognize variations of the same term and link them to the original keyword. It also helps increase organic traffic. When done right, keyword stemming can boost your website's rankings by as much as 30%. Just make sure that you choose the correct keywords. 
Benefits of keyword stemming
Keyword stemming helps optimize your SEO by identifying variations of the same keywords. Often the same keyword is used multiple times, and by identifying these variations, you can avoid overusing it. When you overuse a keyword, you may be penalized by Google, so it is important to avoid this as much as possible. 
Keyword stemming allows you to use variations of the same word in a unique way, which helps your content to rank well in search engines. It also makes your content easier to read, since people can skim through it more easily. Another benefit of keyword stemming is that it allows you to keep the quality of your writing while improving your SEO. 
Keyword stemming works by changing the default search of Google to be related to your keywords. You can simply change your default search by entering a keyword, which will open a new window. It will then let you specify how Google should handle matches.