What Is KPI in Digital Marketing?
If you're looking for a way to measure your success with digital marketing, then it is essential to know what key performance indicators (KPIs) mean to your business. These are metrics that measure your overall marketing success and help you to determine which areas of your online marketing campaign need improvement. In this article, we will explore the different types of KPIs, including the Cost Per Lead (CPL), Cost Per Impression (CPI), and Cost Per Conversion (CVR).
(Tempe SEO services are here to help you mitigate these factors by enlightening you about the possibilities with our expert WordPress web design and SEO company. Contact us today! Click here: https://Tempe-seo.com/)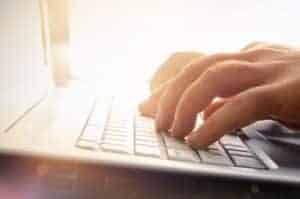 Key performance indicator (KPI)
If you're looking to improve your online marketing, you should consider a Key Performance Indicator (KPI) for your campaign. KPIs are metrics, which are counted and represent insights. They are important to keep track of over time, as your objectives will change. You should choose KPIs that correlate with your strategic objectives. For example, if you're planning to send out a series of emails, you can track the number of readers, click-through rates, and average revenue per email campaign. 
Another kind of KPI is the Revenue Per Client. In other words, if a company is making a thousand dollars per client, its RPC should be equal to that same number. To determine the RPC for a campaign, you can divide the number of clients by the total revenue you generate. Then, based on this information, you can create a KPI report that details the revenue generated by each client. 
Cost per lead (CPL)
The CPL in digital marketing is an important metric for tracking marketing success. It helps determine how much you should spend per lead. It varies depending on the marketing channel and the type of lead. Moreover, each company has a different idea about what a lead is worth. For example, companies selling expensive products may want to pay high CPL. However, companies with low margins should aim for low CPL. 
There are many ways to calculate CPL in digital marketing. Some marketers base it on industry-specific data. For example, publishers pay an average of $191 for a marketing lead. If your CPL is higher than the average, you should alter your strategy. In the financial services industry, CPL is around $271. For other industries, it is around $191. You can also use a lead tracking tool like PopUpSmart to measure CPL. 
Cost per impression (Impressions)
A key digital marketing KPI is the cost per thousand impressions or CPM. CPM measures the cost of an advertisement campaign by counting the number of times an ad is seen on a web page. It is one of the most popular methods of pricing online ads. Although it has some disadvantages, including the potential for advertising fraud and duplicate views, it is a valuable KPI to measure ad effectiveness. 
The simplest way to understand the CPM model is to compare it to the traditional cost per thousand impressions used in online marketing. The CPM model works by charging advertisers each time their advertisement is seen. It allows marketers to monitor campaign performance in the form of impressions, which measure whether or not an audience is aware of the company's brand. The higher the number of impressions, the higher the cost per thousand impressions. 
Cost per conversion (CVR)
Cost per conversion is a measure of how well a particular marketing medium is working. It measures how many customers are converted for every dollar spent on advertising. In digital marketing, this metric is commonly used to measure the effectiveness of an ad campaign. It is also used to compare the effectiveness of different marketing media. By understanding CVR, you can make informed decisions about how much you should spend on a particular type of advertisement. 
To measure your CVR, you can divide the total number of conversions by the number of impressions. If you do not know the number of impressions, you can also calculate it manually by dividing the number of conversions by the total number of impressions. Some social media platforms also provide conversion rates. Once you know the number of conversions, you can use this number to determine how successful a marketing campaign is.