What is on the Page in SEO?
You need to optimize your content for search engines. Your content should include the right amount of text for users as well as search engines. A good way to do this is to include your keywords naturally. You should also include images on your page to provide clues to search engines. Readability is also important. 
(Searching in Google "SEO Google"? Contact us today!)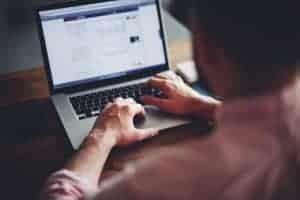 Structured markup
Structured data markup on your web pages helps search engines understand the content on your page. It also helps you get a higher page rank and will help you get more click-through rates. While it's not necessary to use structured data on every page of your website, it can help you get noticed and improve your brand's visibility. 
Schema markup can be generated by hand or automatically, but it's important to validate the data before adding it to your website. If you're writing a book review, for example, you might want to use the Book Review markup, while if you're writing an article, you might want to use the Article markup. 
Title tags
Title tags are one of the most important SEO ranking factors. They tell Google what your page is about and form a link that users can click on. The more relevant your title is, the more likely people will click on it. If you want your content to be found easily and generate more traffic, make sure your title tag is optimized. 
People who perform Google searches usually want something specific. This means they are looking for certain qualities within the search results. These qualities will vary depending on the search query. If a page/post is focused on a specific topic, its title tag should include that topic. 
Meta descriptions
The meta description on your page is a powerful tool for improving your SEO. It tells users what your page is all about, and it includes your keywords. The meta description should be as concise as possible and should speak to the reader. A good meta description can boost the number of clicks your page gets from organic search. It should also be relevant to the content on your page. 
The focus keyphrase, or the word or phrase that most of your audience would type in search engines, should be used in the meta description. This phrase will be highlighted by Google in the search results and will increase your search engine ranking. 
Readability
Readability on-page is an important factor in search engine optimization, and it can help you achieve higher rankings. Unreadable text can drive visitors away and result in a decrease in traffic. It can also damage your website's reputation. Readability formulas can help you increase the readability of your content. 
The length of a sentence plays a role in readability. Long sentences can make it difficult to keep readers interested in your content. Using transition words to break long sentences is another effective strategy to increase your readability score.