Is a PBN a Good Option For You?
A PBN is a network of related websites that can be used for backlink-building purposes. This type of strategy involves creating backlinks and establishing a relationship with the people who own these websites. It can also be used for outreach tactics, which are a way to contact other webmasters and journalists and try to get their links. However, these outreach tactics can't guarantee a certain number of links each month or quarter. Using a PBN can reduce this uncertainty.
(Tempe SEO services are here to help you mitigate these factors by enlightening you about the possibilities with our expert WordPress web design and SEO company. Contact us today! Click here: https://Tempe-seo.com/)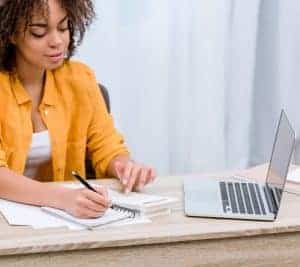 Create a network of connected websites
If you're looking to create a network of connected websites to increase your organic search traffic, you may be wondering whether PBNs are a good option for you. While PBNs can be a great way to increase organic search traffic, they can be risky, too. If you fail to create regular content on your sites, Google may de-index or penalize them. Additionally, you need to invest a lot of money into setting up different websites. It is not cheap to buy established domain names with good link profiles, and it's also necessary to pay for separate hosting for each website. 
A good rule of thumb is to have a network that is 50% saturated. This means that if you create a PBN with 10 domains, you can link to five money sites from that network. If you had twenty sites from that same network, the saturation rate would be 200%, and that's dangerous. 
Build a backlink network
If you want to raise your SERP ranking, you need to build a solid backlink network. This means getting links from authoritative websites. It also means making use of internal and navigation links. Finally, you need to reach out to your peers in the industry. By leveraging these relationships, you'll be able to put your content right next to the SERP's brightest stars. 
Backlinks are one of the most important aspects of your site. The more you have, the better. The more high-quality links pointing to your site, the higher you will rank on SERPs. 
Maintain a backlink network
If you are trying to achieve high rankings, you must maintain a healthy backlink network. This will increase your chances of ranking well in search engines. You need to check the links to your website to avoid any suspicious links. If these links are not legitimate, they may hinder your SEO campaign and can even get you a manual penalty. Keeping your backlink profile up to date is very important to ensure that you have constant traffic to your website. This will help you attract relevant buyers. 
Another effective strategy is to create content that is useful for readers. You can create content roundups with helpful tips and tricks. This will help you keep your readers up to date with new content. Ensure that you link back to all the websites mentioned in your content round-up. Guest posts are another great way to generate quality backlinks. It will also allow you to display your expertise in your industry. 
Impact of PBNs on SEO
If you are considering building your own PBN, there are some important factors to consider. First, you need to be aware of the risks. Building a PBN is a costly venture, typically requiring a certain scale. If you are not willing to risk that amount, it may not make sense to invest in it. In addition, some industries are more competitive than others. While it can be possible to build a PBN yourself, it may be more profitable to hire someone to do it for you. 
Secondly, PBNs can hurt your SEO. If Google discovers your PBN, it will penalize you and your site may lose its organic ranking. It may even lead to your site being sandboxed out of Google's search results altogether. Lastly, you'll have to spend a considerable amount of time building a PBN. That means taking time away from your other efforts. 
Cost of building a backlink network
Backlink building isn't cheap. High-quality backlinks from high-authority domains cost thousands of dollars each and are not easy to obtain. The average top-quality backlink costs $1000. Cheap backlinks are generally from mediocre domains with poor content and services. They will get flagged as spam. A new domain with Gsuite and an email marketing tool will cost you around $50 a month. 
The cost of building a backlink network is different for different industries. If you're in the travel industry, for instance, the cost of a link is going to be lower. If you're in the loan industry, it will cost more, but you can get high-quality links through extensive content assets. Real estate is another popular link market, but it's expensive and competitive.